About Us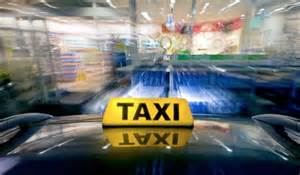 With over 100 vehicles, we have a diverse fleet of cars available at our disposal.
We can cater for virtually every form of four wheel transportation that you require. Saloon cars, Estate cars, Executive
Vehicles, People carriers, as well as a full and extensive range of Mini Buses are all available at anytime of day or night. These vehicles can either be booked for immediate despatch or for a later time/date. So Fastline taxis really can be called upon to cover any logistical transport need that you may have.
Our Estate cars can be booked specifically to carry larger pieces of luggage, wide screen TV's, Furniture, Ski equipment or whatever your requirement is. (Please note that any specifically booked Estate car journeys are charged at a slightly different fare) Our People carriers and Mini buses specifically cater for larger groups and parties of people. Once again all these styles of vehicles can be booked in advance or for immediate despatch.
Our aim is quite simple - that you enjoy your journey with us each and every time and that you choose to use us and our services again in the future.
We have the lastest booking despatch software from Storm www.stormcn.co.uk and your details are sent to the driver so are pickup where you want at the time you want to where you want fast and save. Everything is logged and all our drives check by us to a high level.
It's our mission to provide affordable and trustworthy executive taxi services to Windsor and the surrounding areas. The key attributes that set Fastline Taxis apart from other corporate car providers is our fresh and modern approach to service.
All our vehicles are air-conditioned and come with a fully computerised satellite tracking and navigation system. This provides us with the ability to know where our cars are at all times, giving you extra security.
All our drivers take pride in their appearance and the service that they provide. Each adheres to Fastline Taxis two codes: our professional uniform dress code and a code of conduct to give you total peace of mind.
• to be friendly and approachable at all times
• to set high professional standards in cleanliness and communication
• to be readily available to help with luggage to and from the vehicle
• to notify customers of arrival and travel times for their convenience
• to make each journey as comfortable as possible for every customer by putting people first
• to respond to all web enquiries and bookings within 2 working hours
• to commit to continuing professional development and training