Our Services
Services
Fastline Taxis is a Private Hire Company providing car services covering all types of jobs from local runs,

Airport transfers & long distance work. With our 100+ wide ranging fleet of vehicles we can cater for virtually every form of four wheel tansportation that you require. Whilst our normal day-to-day Saloon cars cover the large majority of our work throughout the day and night, we also offer many other different vehicles including estate cars, executive vehicles, wheelchair access vehicles, people carriers, as well as a full and extensive range of mini buses.

Our aim is quite simple - We aim to provide a high standard of service and a hassle free solution for our customers travel needs. Our aim is to complete our client's satisfaction by ensuring that all pre-booked journeys are met on time, so that our clients arrive at their destination, hassle free. Make your journeys enjoyable and affordable. call today to book you taxi 01384 404040 or email us fastlinecars40@hotmail.co.uk.
Airport Services
At FastLine Taxis we provide a completely reliable 24 hours 7 days a week aiport transfer service for individuals or corporate clients.

We understand people carrier for a larger party, we will have the right vehicle for you, including the right driver to satisfy your requirements, we offer meet and greet service at all big to small airports, we check flight arrival times and then proceed to the arrival terminal.

The driver will have a welcome board with your name on it and after having met you, will drive you to your destination safely. how important it is to arrive at the airport on time for your flight, Whether you want an affordable drop off or pick up for one person, please ask for more information.
Social Events
f you're thinking of going to any sporting events, a day at the races, or any other event, let us make your day stress free by managing your travel requirements, why worry about parking or where to go, when you could be sitting back in comfort and arriving ready to have a relaxing day out.
Fastline Taxis - for social events by private hire taxi.
Tailor made chauffeur driven journeys to suit your requirements.
Fastline Taxis can take you and your party for a day shopping in any major city, or design a sightseeing tour around any area in the UK or other destinations in Europe by luxury private hire vehicle, or simply that cross-channel shopping excursion.
On the day of your taxi journey you will be given the mobile phone number of your private chauffeur and he/she will be at your service throughout the day. Whether it is to transfer you to a different location by taxi or just to pick up those heavy shopping bags, we will always be there to assist you and make your taxi journey with us as comfortable and efficient as possible.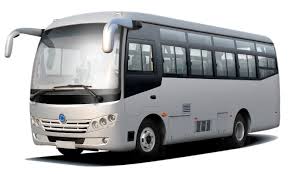 Meet and greet. We can arrange to meet and collect friends, family or business clients from any point and transport them to any destination in one of our executive private hire vehicles.Your private hire car will be waiting for you to transport you home in comfort after your busy day, leaving you to relax in style.
Our taxi services are also frequently used for transfers to Concerts, Theatres and Sporting Events.
Refreshments are provided for the taxi journey and convenience stops can be arranged with the driver should you need to break the private hire journey.
Corporate Services

Along with our professional, reliable and competitive service, as an account holder with us you can be assured that Your company and staff will receive the highest priority services.
You will receive a fully itemized monthly invoice with charges, Time & Date, passengers and the destination. Free and instant account setup. We have 24/7 Chauffeur Services Available for Business events and office journeys. Availability for all Airport Transfers, Free 24/7 customer support. Please do not hesitate to contact one of our account managers if you have any questions or worries!
Cantact Us Telephone 01384 404040 Email fastlinecars40@hotmail.com